Top 100 Militaria Auctions
Our popular selection of rare militaria items currently for sale on the web.
Used by 300 collectors everyday !
Click here : TOP 100 MILITARIA AUCTIONS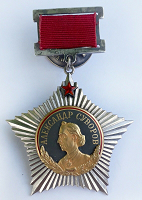 WW1 Auctions
Our selection of WW1 militaria items from various armies involved in the Great War. Updated everyday !
Click here : TOP WW1 AUCTIONS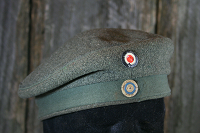 WW2 Auctions
Our selection of WW2 militaria items from various armies involved in the second world war. Updated everyday !
Click here : TOP WW2 AUCTIONS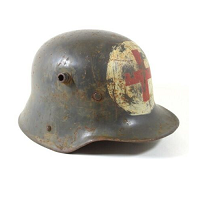 Civil War
Our selection of US Civil War artefacts from the Union and the Confederacy.
pdated everyday !
Click here : CIVIL WAR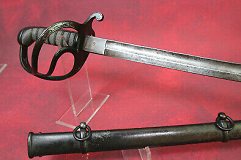 ---
Militaria-Deal helps you find rare militaria for sale
If you are a militaria collector, you have found the right website ! Everyday, our team selects the rarest militaria items for sale online. Whether you are a WW1 militaria collector, a Japanese militaria fan, a specialist of helmets or bayonets, you will find the militaria items of your dreams on our pages.
A selection of the rarest militaria for sale online
In our Top 100 Militaria, we select the best militaria artifacts currently for sale online : WW2 German helmets, Japanese Officer Swords, French Legion medals, Sovietic orders, US Civil War sabers, our team will present you an interesting selection of militaria. This Top 100 Militaria has made the success of our website and is used by over 300 collectors every day !
A selection of WW2 militaria for collectors
WW2 items are very popular among militaria collectors.Whether you're looking for a German Dagger, a US Helmet, a Japanese Imperial Flag or a Sovietic Uniform, you will find it in our Top WW2 Militaria : our selection of the best militaria items from the Second World War.
A militaria selection per army
You are fascinated by the Japanese militaria, you are looking for German militaria for sale, whatever the nation you prefer, you will find on Militaria-Deal a selection of militaria items for each major army.
A selection per militaria type
You collect only military helmets, you are addicted to military swords, you're looking for militaria bayonets, or another type of militaria, you will find it on Militaria-Deal. Our selection of militaria items per militaria types are very popular among collectors.
MAKING A MILITARIA COLLECTION
A militaria collection is a fascinating hobby which make you learn so many things about History, Geography, Military weapons, Military armies and so on.
We highly encourage all our new visitors to start a militaria collection.
Once you're hooked by militaria collecting, you will never ever get bored in your life !
FIND YOUR RARE MILITARY ITEMS ON MILITARIA-DEAL

---